James helped guide us to a place of clarity, both for me personally as well as for our business. It's amazing how quickly we can become overwhelmed with everything required of us in operating a business. James is incredibly skilled in helping us to see through the woods and create a simple plan towards our most important goals. Since working with James, our business is up over 100% YoY and continues to see strong growth.

Adam, CEO Odd.Dog

Clarity lead to growth
James is a very intuitive coach that leads you to answers and actions that are all within yourself. He's patient and offers practical suggestions and insightful observations. Within a few weeks of working with James, I was leading my team with more confidence. At no point did James just let me off the hook by giving me answers.

Stan R, Engineering Manager

Leading with more confidence
I approached James to help me explore the next axis of growth for Punch Drunk. James' challenging questions and keen perception helped me clarify the customers I was most energized to work with, and helped me remove blocks that were preventing me growing my business. Since my work with James I have grown Punch Drunk's business, and identified new opportunities for revenue growth.

Jacob Stone, CEO Punch Drunk Productions

Figured out how to grow my business
What Does An Executive Coach Do?
There are many reasons you might engage an executive coach to support you as a leader:
You are taking on more responsibilities or your responsibilities are changing,

Your team is growing and you are implementing multiple levels of management,

You want to create a culture and management system that delivers on business goals,

You need to create a compelling vision, mission and strategy,

Your workload borders on overwhelm,

You want to develop a leadership presence more aligned with your authentic self,

You want to improve confidence as a leader.
An executive coach is a trusted companion on your leadership journey.  They help you find solutions to the pressing blocks between you and the personal and business success you desire.  An executive coach is often an experienced leader who is adept at helping clients analyze and optimize their leadership style and approach.
My unique expertise working in the tech sector can help you leap forward as a leader in a competitive, fast growing and hard working environment.
I believe that …
… great leadership comes from a deep understanding of and confidence in the self. The best leaders operate from their intrinsic power, allowing them to lead fearlessly and foster creativity and organizational resilience.
… leadership is an art rather than a science that requires the flexibility to adapt styles to different business landscapes, organizations and individual styles.
… you can lead regardless of position, seniority or tenure in an organization.
… changes in the makeup of the workforce require a new type of leader who is as comfortable connecting emotionally with a team as planning and delivering on strategies and plans.
… constant change, fast pace, big goals and demanding work schedules are the reality of modern leadership and are overcome by developing resilience and self-care habits.
… a leader with an abundance mindset outperforms one who operates from scarcity.  What you give as a leader is what you get.
Executive coach James Pratt helps you grow your skill and confidence as a leader and because your leadership is personal and we will  find the path that is unique to you.
Starting with simple reflection techniques, we bring your current perspective on leadership to the fore.  Then, together we explore your goals as a leader and the blocks that prevent you from achieving them.  After identifying a specific area or areas for development, we build a plan based around new leadership habits that move you toward your goals.  As your partner on your journey I walk as far along the path as you need.
On completion of the coaching engagement you will have have transformed as a leader, with new habits, behaviors and leadership tools to lead your team.  You will new confidence, and be prepared to take on an ever changing work environment.
My goal is to help you be the leader you want to be and achieve the business and personal results that are important to you.
A typical initial client engagement lasts for 3 months, meeting once per week. Prior to our first session you will complete preparation materials which we review in our first two sessions.  In these initial sessions we identify the desired outcome for the coaching engagement, and set goals to support that outcome.  In addition to reflection techniques, you will complete a Strengthscope workplace assessment. The Strengthscope assessment uncovers what powers your best work and energizes you as a leader, and through the Strengthscope 360 report we gather critical coworker feedback.
After our initial sessions, we meet weekly and each session concludes with a specific action step or homework that advances you to your goal. Typically, executive coaching sessions are tightly focused, lasting 30 minutes to respect your busy schedule.  I generally meet my clients via Zoom, but can meet face to face in the Seattle area if necessary.
Discover : Why
What energizes you as a leader, and what drains your energy?
Discover : How
What helps you get work done and helps you thrive as a leader?
Discover : What
What are the unique skills and experience you bring to your leadership?
Analyze : Essence
What are the characteristics of the authentic leader that will achieve the results you want?
Analyze : Pathway
What is getting in the way of being the leader you need to be?
Plan : Mission
What are the new habits and practices that define the leader you want to be?
Execute : Goals
What tangible and measurable goals will track your progress?
Execute : Practice
How will you practice and reinforce the habits and behaviors that define the leader you want to be?
Execute : Celebrate
How will you celebrate your success as a leader?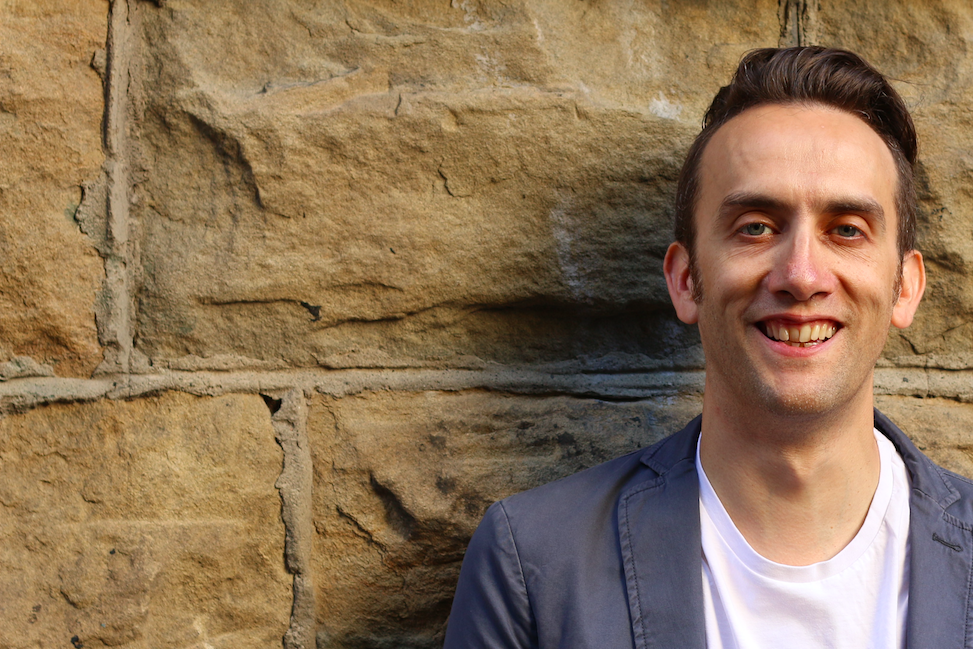 Hi. I'm James. Your companion on this journey. I'm a British ex-pat living in Seattle with a 20 year career in high tech companies. I have hands on experience in diverse fields, from engineering, to product, to sales, to human resources and beyond. During that time I've managed teams with multiple layers of management, culminating in leading an entire product division at HTC. I've built agile, high performance, multi-discipline and highly creative teams, and have experience with teams in the US, Europe and Asia.
My coaching clients appreciate my ability to see behind the surface of their journey and unearth their authentic, intrinsically driven leader. In addition to my work as an executive coach, I advise companies on building high performance teams and healthy work culture, and train managers to excel in their management practice.
Let's get to know each other